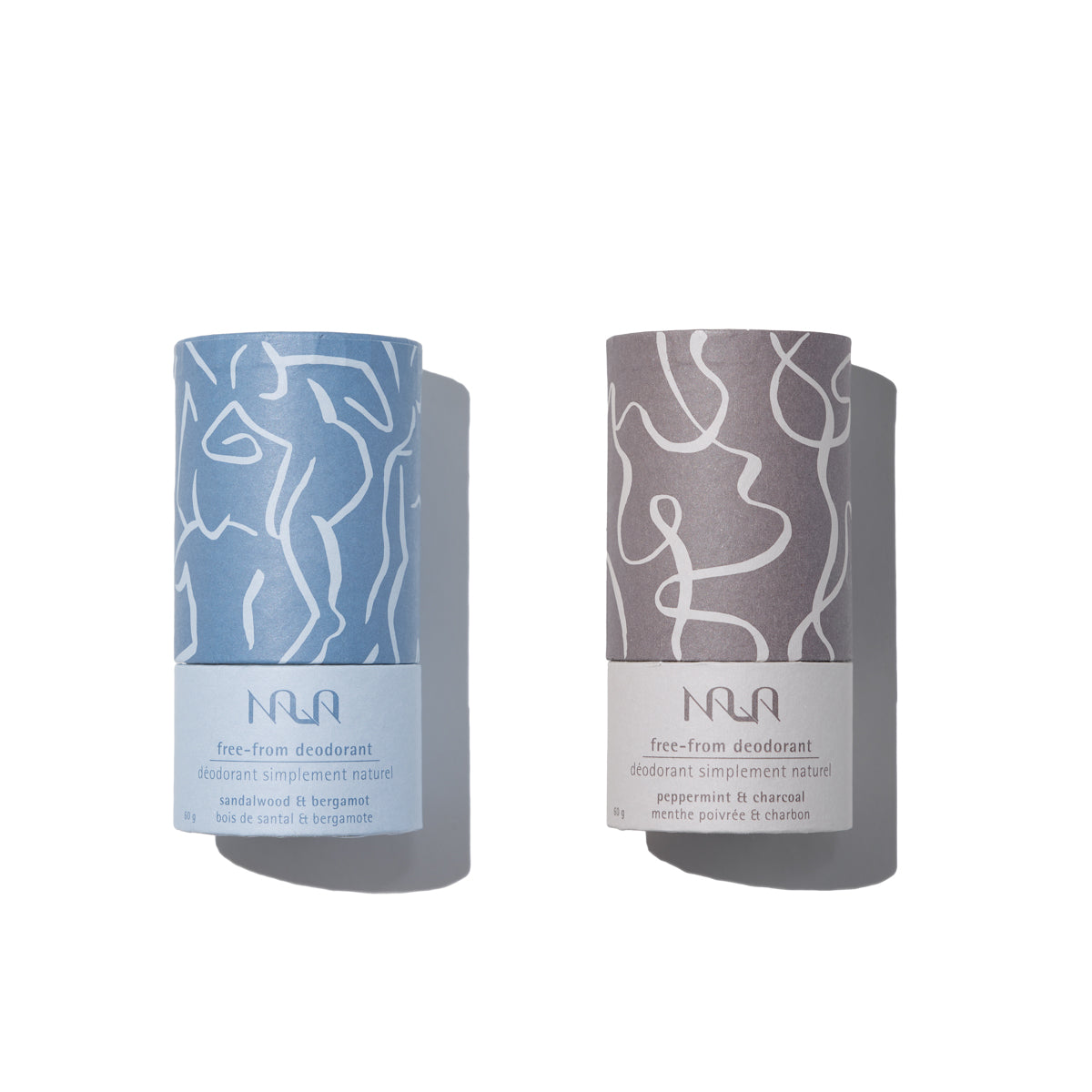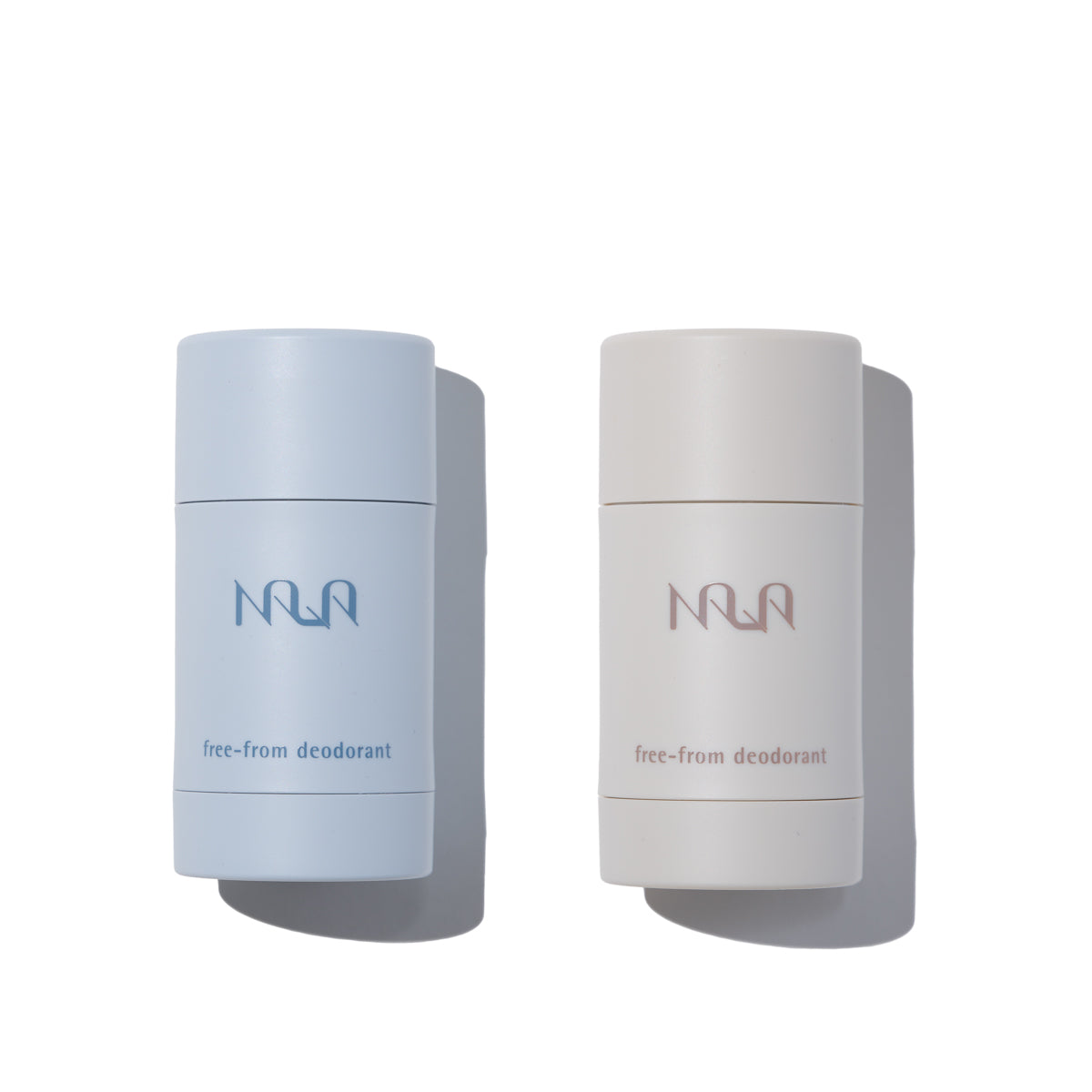 Getting Started Deodorant Bundle
Give yourself the best chance of making the switch to natural deodorant once and for all! This bundle contains a Detox Deodorant and an Extra Strength Sandalwood & Bergamot Deodorant.
All products ship within 1-2 business days from our warehouse in Vancouver, BC. Free shipping in North America for orders over $45. For orders under $45, shipping costs $6.99 USD or $9.90 CAD.
Frequently Asked Questions