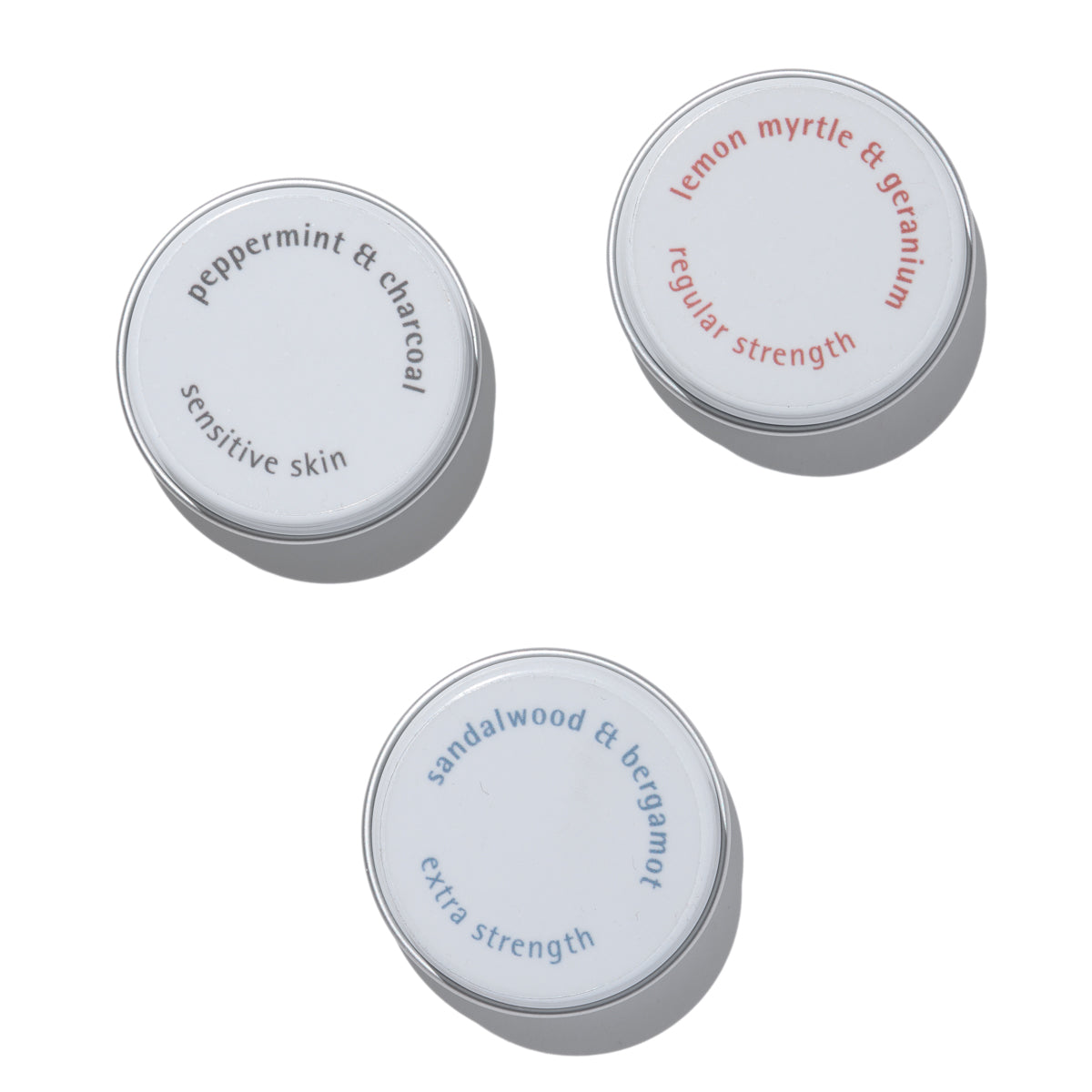 Original Deodorant Trio Sample Pack
Try the 3 original Nala Care deodorants in sample sized tins.
Ideal for testing out new scents or formulas before committing to a full size tube.
Can use for freshening up on the go, or even as subtle fragrance when placed on your wrists. Please note for these samples sizes you will need to apply with your fingers.
If a scent is out of stock we will replace it with a scent from our seasonal or personalized collection.
All products ship within 1-2 business days from our warehouse in Vancouver, BC. Free shipping in North America for orders over $45. For orders under $45, shipping costs $6.99 USD or $9.90 CAD.
Frequently Asked Questions